How We Started
It has been a long road and we know that we still have a long way to go. We started in the Tax Industry in February 2011 as Ocean State Tax & Financial Service Center, originally as a self-employed entrepreneur business; and later, in 2018, we incorporated in the state of Rhode Island as a Limited Liability Company (LLC) under "Bratini & Associates Enterprises LLC". In the same year, our business also adopted a fictitious name known by the public as "Ocean State Tax & Business & Service Center" and now, "Bratini Tax Relief".
Bratini & Associates Enterprises LLC is a professional firm specialized in Tax Resolution and Representation before the IRS and state taxing authorities, as well as Tax Preparation.
Because we emphasize quality and personal service to our clients, our motto are to provide the highest level of competence and service to the community. Moreover, our philosophy is to build long-term relationships with our clients, as they have been the most important pieces of the firm since its inception, not just client contacts.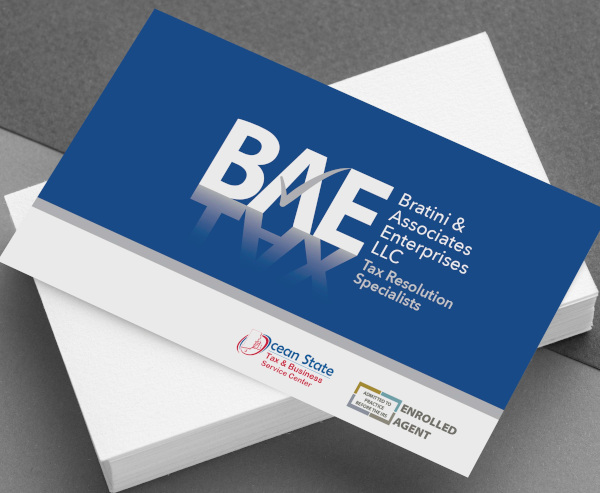 Our Team
Franklyn Bratini, EA, CAA, NTPI Fellow
Mr. Bratini is the founder and sole shareholder at Bratini & Associates Enterprises LLC. He is a professional with vast experience in tax matters. He is currently focused on defending the rights of taxpayers before the IRS, committed to applying current tax laws to favor taxpayers in accordance with the Internal Revenue Code (IRC). Furthermore, he has been preparing and filing individual and business tax returns for over 15 years.
Our staff is very proud to be considered one of the most comprehensive firms specialized in tax matters in Rhode Island, offering a great wide range of related tax services tailored to aim at individuals, small business and corporations, including but not limited to Tax Resolution at all levels, Representation in IRS Audit, Income Tax Preparation, Bookkeeping and Payroll services, and ITIN application, among others.
Since 2011, our goal has been definitively focused on transparency and professionally serving our clients with 100% guaranteed results.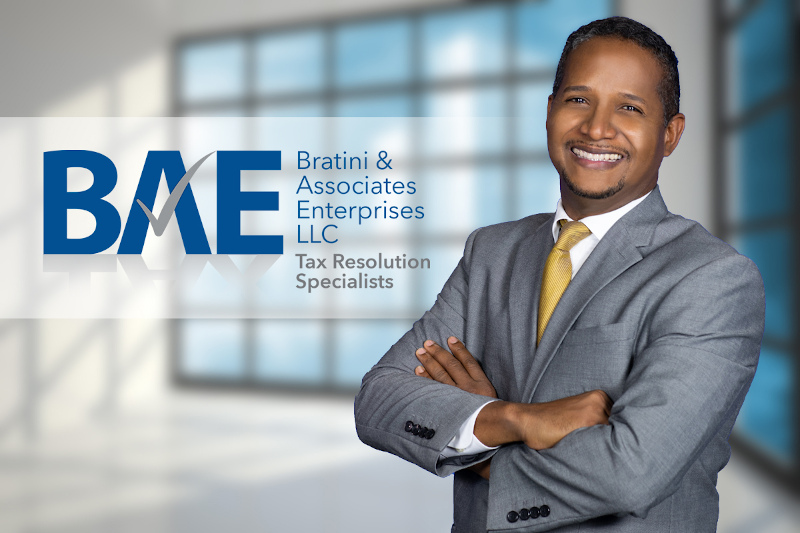 Education & Qualifications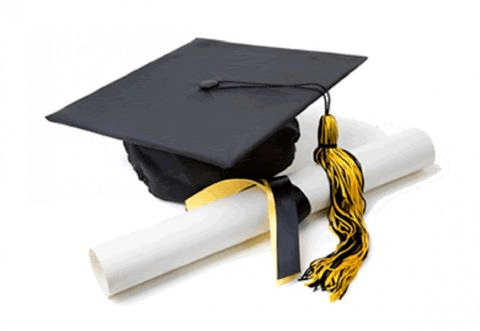 For more than a decade, Franklyn Bratini has prepared and filed individual and business tax returns since attaining his Certified Income Tax Preparer in 2007.
Ten years later, In 2017, he earned his designation as an IRS Enrolled Agent (EA), and has since successfully represented and resolved taxpayer disputes with the IRS and state taxing authorities, providing effective solutions to clients with tax problems, and reaching favorable results.
Moreover, in 2017, Mr. Bratini was admitted as a Certifying Acceptance Agent (CAA), authorized to certify the authenticity of passports and birth certificates, since the latter documents are needed to apply for new and renewal Individual Taxpayer Identification Number (ITIN).
​​Later in 2019, Franklyn Bratini obtained his NTPI Fellow designation from the program of the National Tax Practice Institute (NTPI) of the National Association of Enrolled Agents (NAEA). This a great evidence of significant expertise in the representation of taxpayers before the IRS.
---
Vision
Our Vision is to be recognized as a leading, reliable, respected, and trusted regional Tax Resolution Firm with unmatched professional and efficient services at an affordable cost that contributes to being a source of business, and tax advice enabling our client's success throughout their lives in an exceptional team environment where staff members can grow and succeed in the tax industry. For "Changing lives of People in Tax Problems" our firm advocates for and provides the highest quality professional service and value to get result of ending tax issues completely with innovative solutions to complex tax matters. Our overall intent is to create a peace-of-mind experience lending a helping hand to those who need it most.
---
Mission
Our Mission at Bratini & Associates Enterprises LLC is to be the premier tax advocate for individuals, small businesses, corporations, and nonprofits. We provide exceptional high-quality tax representation, preparation, and business services with pride and integrity that produce the best tax resolution results and protections for our diverse client base. We strive to exceed expectations and are passionate about the success of our clients and associates by embracing a culture of growth, profitability, and enthusiasm throughout the firm. We relieve our clients' stress of owing tax debt and dealing with the IRS and state taxing authorities by holding their hand through the whole process of resolution, treating every individual with respect, and honesty, and delivering positive results to a pending tax problem swiftly and affordably.